Create Memorandum Of Understanding
Our top-rated tool is like working with a professional every step of the way.
Create Memorandum Of Understanding in less than 5 minutes.
Legally binding in all 50 states
Print and export to word or PDF in seconds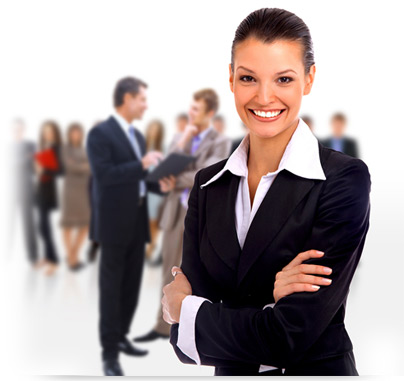 What is a Memorandum of Understanding?
A Memorandum of Understanding is a legal document that will be used as an agreement between two parties. It will be used by two parties who have a common goal or action they will be participating in. It may be used in situations where a legally enforceable agreement is not necessary. Depending on the circumstances, a Memorandum of Understanding may not be legally binding.
A Memorandum of Understanding, or MoU, may be used by private, international, or public law as well as companies and government organizations. A MoU may be used since it is easier to complete as they do not require certain approvals or formalities. They may also be used in small-scale endeavors, such as making changes to an already existing contract or treaty.
---
Click here to get started now!
Recent Reviews
"This was a great service. I was able to create and print out my Memorandum Of Understanding in just 5 minutes. The step by step process was a breeze. Thanks again!" -Carrie M.
"Creating my Memorandum Of Understanding was easy using your tool. The whole process was very straightforward and the final document was extremely professional." -Joe H.
What Is A Memorandum of Understanding?
Let's start with what a memorandum of understanding (also known as a "letter of intent" is not. It is not, technically speaking, a contract. It is the middle ground between a contract and a mutual nod– it is a document, people work together to create it, it contains rulings and tenets, but…it's not definitively binding. It's an easy enough form to draw up by simply yanking a free memorandum of understanding form off the internet or something and just filling it out. However, it's worth understanding what the form is before you get stuck in.
See, this is the sticky thing about MOU's. Whether or not it is legally binding depends entirely on whether it contains legally binding elements. There are four basic parts to an MOU that determine this.
Identification
This section is relatively simple. It identifies all involved parties by full legal name, address and business (if applicable). It should also state that the document is a memorandum of understanding, for it to avoid being mistaken for a contract or something more serious.
Intention
This should outline the purpose of the agreement. To make it crystal clear from a legal perspective, there should be a separate section for the intentions and goals of each involved party.
Consideration
This is just a nicer term for "money changing hands." The section on considerations should contain details of any financial obligations, as well as who is keeping track of finances and what methods they are allowed/required to use. Even you intend financial matter to be worked out on a case-by-case basis, that needs to be specified in the MOU.
Acceptance
Sign and recline, as they say. For the agreement to be an agreement on paper, you need all involved parties to sign a tail that declares it as such. Enough said.
When is it appropriate to use one?
There are a few cases in which an MOU makes more sense than a contract. Normally, these uses are tangential to binding agreements.
To detail the schedule of a payment – If a contract that states that a payment is due, but does not detail the schedule, an MOU is often a smart way to fill in the cracks.
To outline intentions – It sometimes makes a lot of sense to state the purpose of a binding agreement in a separate document. This is where the MOU format comes in handy.
To state the conditions of a transaction – The transaction in question can be a prenuptial arrangement, a large-scale sale such as that of a property, or anything else for which a contract would also apply. In this case, the MOU essentially acts as an annex of the original document.
---
Legal Considerations of a Memorandum of Understanding
Ah, the MOU. The most enigmatic of the legal document spectrum. The main reason being, it is not, technically speaking, a legal document.
You see, while the info included in it may smack of a legal contract, the document itself is not legally enforceable. In essence, it is a non-contract. It is a document drawn up by two or more parties which reflects an unofficial agreement. The only way an MOU stands up in court is if it contains certain elements. I've outlined these below.
The Breaking of an NDA or Privacy Agreement
MOU's often contain legally binding clauses, such as non-disclosure agreements or privacy agreements. These clauses, and only these clauses, are legally enforceable. Here is an example of such a clause:
The aforementioned will not, unless so authorized or required by the duties mentioned within, reveal or divulge to any person or entity any information concerning the affairs of Dinosaur, Ltd. or the affairs of any of Dinosaur, Ltd.'s subsidiaries. This restriction is unlimited and will only cease to apply to information that becomes public domain.
Language
Language is the key factor that determines whether or not an MOU is binding in the eyes of a court. If the language clearly outlines the terms of the offer and, what's more, if the offer is backed by considerations, it will function like a contract even though it technically is not a contract. Factors that work against this include phrases like:
"This memorandum is in no way a legally enforceable contract between the aforementioned parties."
Only such clear, specific language will make the terms of your MOU stand up in court. So, if you're creating an agreement in which you want a legal edge without incurring any edges against your own interests, gear the terms in such a way that they absolve you of potential blame, and try to insert whatever binding clauses you deem necessary.
A great way to monitor the potency of your MOU is to use a legally verified template, either by filling out a free memorandum of understanding template or creating your MOU based on a sample memorandum of understanding. Both these tools can be found on the internet, though I recommend you do some background research and be sure you are using a reputable site.
The Main Components of a Memorandum of Understanding
A memorandum of understanding, also known as a "term sheet" or a "letter of intent," is a legal document formalizing an agreement between two or more parties. It is often used as a legal guideline for business ventures and other official projects. Its purpose is to lay out the concrete terms of the agreement to avoid mess and confusion in the period that follows. The main components of a memorandum of understanding are as follows:
Date of agreement
This should be at the top of the agreement and detailed in full, including month, day and year.
Names of parties involved
This means the full legal name of every party entering into the agreement, as well as monikers by which they may subsequently be referred in the document, such as "Party 1" and "Party 2."
Overview of the project
This appears in two parts. The first is the "mission," which is essentially a brief mission statement outlining the purpose of the memorandum. It can be something as simple as "The mission of this memorandum is to define the terms of the project."
Terms of collaboration
Often listed under two headlines, "cooperation" and "resources," this is an overview of what activities the Project will involve. "Cooperation" should define the activities and specify which partners will perform them. "Resources" detail the funds and other resources each partner agrees to bring to the table.
Details about involved parties
This should provide the background and purposes of each party involved in the MOU.
Disclaimer
It's a good idea to explicitly state that all activities conducted will be in accordance with state and federal law.
Conditions of Alteration or Termination
This part should name the conditions under which the MOU may be terminated or the terms of the agreement may be changed.
Signatures
This is the last part of the document. All involved parties must provide signatures for the MOU. If parties are companies rather than individuals, the signer must be the CEO or other departmental chair of said company.