Create & Sign Documents
We offer free legal documents for a variety of uses, from cease and desist letters to rental agreements. These forms are suitable for individuals, small businesses, real estate transactions, and more.
The free legal forms we offer are designed to be legally binding documents in any legal transaction.
How FormSwift Works
Choose Your Form

First, decide what type of free legal form you will need for your transaction. If you aren't sure which form you need, our FAQ or legal form descriptions can help you find what you're looking for.
Include All Info

Always fill out the form to the best of your ability. This will ensure the form is accurate and professional. The more information you have, the more likely it is that you will be completely protected in case of a dispute in the future.
Export & Print

Once you have filled out the form to completion, you will have the option to export it. You can export your completed form to a Microsoft Word document or into a PDF file.
What Makes A Form Legally Binding?
A contract is considered to be legally binding when both parties agree to the terms and conditions of the agreement. An agreement can be accepted through a variety of ways, such as verbally or through signatures.
Most of the free legal documents available on FormSwift require signatures as a way to make the form legally binding. Each party will need to sign the form, and a witness can also be used to further secure the document.
The free legal forms found on FormSwift are legally binding in all 50 states.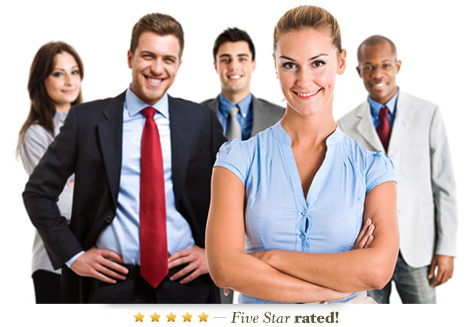 "Creating my affidavit template was easy using your tool. The whole process was very straightforward and the final document was extremely professional."

Katie H.
Personal Legal Forms
FormSwift offers many free legal documents for personal use. Personal forms typically do not involve more than two or three parties. These forms may be used to secure a transaction involving products or services, to set up a contract to protect a party from dispute, or to make a formal legal request.
---
Small Business Legal Forms
Small business legal forms are offered at FormSwift, including confidentiality agreements, bills of sales, service contracts, and loan agreements. Small business forms may involve two or more parties, and they should always include as much information as possible about the small business that is either being created or already exists. These legal documents can help a small business set up their new endeavor, whether it is purchasing real estate, setting up employee or contractor contracts, or acquiring loans. They are also useful for established small businesses that are performing important transactions.
---
Real Estate Legal Forms
Many of the free legal documents on FormSwift are related to real estate. These forms include property purchase agreements, deed contracts, leasing options, and mortgage transfers. These real estate forms are relevant to individuals, small businesses, and large companies. They may be used when purchasing a home or business locations, when transferring a deed from one party to another, or when finding funding for a real estate transaction.
---