Create Vehicle Bill Of Sale
Our top-rated tool is like working with a professional every step of the way.
Create Vehicle Bill Of Sale in less than 5 minutes.
Legally binding in all 50 states
Print and export to word or PDF in seconds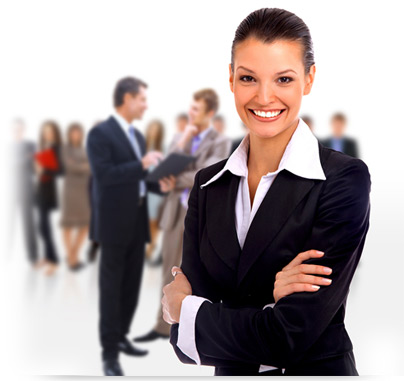 Bill of sale: What Is It?
A bill of sale is a legal document that is used to transfer ownership of an item from a seller to a buyer. It includes relevant information such as contact information, descriptions of the items, payment methods, and warranties.
The bill of sale proves the owner of a given item. This can be used in a court of law to demonstrate ownership for items such as vehicles, boats, motorcycles, and many more items.
Bill of sale benefits
A legally binding bill of seller makes the lives of both buyers and sellers substantially easier.
---
Benefits for sellers:
Ease of tax reporting
"As-is" protection
Date of ownership transfer
Benefits for buyers:
Proof of ownership
Date of ownership transfer
Warranty information
---
Click here to get started now!
Recent Reviews
"This was a great service. I was able to create and print out my Vehicle Bill Of Sale in just 5 minutes. The step by step process was a breeze. Thanks again!" -Carrie M.
"Creating my Vehicle Bill Of Sale was easy using your tool. The whole process was very straightforward and the final document was extremely professional." -Joe H.
What Is A Vehicle Bill Of Sale?
A vehicle bill of sale is a piece of paper that transfers the ownership of a vehicle from one party or parties (the Seller(s)) to another (the Buyer(s)). It is a document that varies somewhat in content depending on the location of the sale. You will need to review your state and local websites to ensure your bill of sale is obeying all laws and bylaws. It's the sort of document one can easily draw up using a free car bill of sale template – it's not that complex. You can simply download a free auto bill of sale from the internet and just fill it out (though do be sure you are using a reputable resource). However, you'll want to have every one of your details in order before starting.
A vehicle bill of sale should contain the following -
Details of vehicle purchase
This includes the date of the sale, as well as any details about the consideration paid for the title transfer.
Buyer and seller information
This part should include the full names and addresses of both the buyer and the seller.
Vehicle information
This should include all possible details, such as year, make, model, VIN, color and condition. "Condition" refers to whether the vehicle is new/like new or "as is." "As is" is a term that basically negates any guarantee of functionality and lets you to evade liability for any problems down the line.
Signatures
The contents of this section vary by region. A vehicle bill of sale should generally include the signature of seller, or sellers if the vehicle is jointly owned, as well as the signature of a notary public and/or witnesses. Whether or not a vehicle bill of sale requires witnesses depends upon state laws. Be sure to review your state's official website for details.
Any representations or warranties
If the seller issues a warranty, that means the seller is assuring the buyer of the property transfer. No one but the seller or the buyer may claim ownership of the vehicle. If the seller transfers without warranty, you are not providing this defense.
---
Legal Considerations of a Vehicle Bill of Sale
If you're preparing to sell a vehicle, or even simply use it as an asset, you'll need to have all your official paperwork in order. This means creating a vehicle bill of sale. Legally speaking, any bill of sale is a pretty heavy document. A vehicle bill of sale is no exception. Here are a few aspects to keep in mind when drawing yours up.
As security
Oftentimes, people will use vehicles as collateral for loans. If you are doing this, you will need to be prepared to submit a vehicle bill of sale. You can tailor the sale terms to state that the sale only becomes valid if the loan is not repaid.
Check your state laws
The specifics of what should comprise a bill of sale for cars vary from state to state. Some states, for example, require that a vehicle bill of sale form be notarized. Others require that the odometer reading be recorded. Different states also have different rules in regards to using these bills of sale in loan arrangements. Be sure to check your state website for details.
Make all necessary disclaimers
If you are selling a vehicle on which a warranty is maintained, include that in the document. If you are selling the vehicle "as-is," as many owners do, you need to state that. The term "as-is" covers you as far as damages or accidents are concerned. Just be sure the party you are selling to is on board with the "as-is" clause.
Don't stress
A vehicle bill of sale is a simple enough document to draw up. The main thing is to retain all necessary legalese and not miss any key points. You can save yourself time and money downloading a free vehicle bill of sale template from the internet. Provided you use a reputable website, this will work just as well as, if not better than, a document you draw up from scratch.
The Main Components of a Vehicle Bill of Sale
Passing a vehicle from one set of hands to the next is not nearly as complicated as you might think. However, it does require going through official legal pathways. The Bill of Sale is a document that legitimizes the transfer of a vehicle's ownership from one party to another. It must be drawn up and executed regardless of price (even if the vehicle is free) or relationship between the parties. Here are the main components of a vehicle bill of sale.
Buyer and Seller Information
This should include the full legal names of the buyer and seller, as well as the street addresses and any other relevant information. The seller must identify him or herself as the owner and explicitly state that he or she is transferring said property to the buyer.
Witness Information
In order to be considered legal, every vehicle bill of sale must have an official witness. This includes the full legal name and street address of the bill of sale's witness.
Description of Property
This must include model, make, year, vehicle identification number (VIN), seller registration number, and physical details such as color, condition, and odometer reading. If the title of the vehicle has been applied for in the past, this must also be specified.
Payment Details
This must specify the method of payment, the exact amount due, and payment schedule, including amount of installments and the date(s) that payment is due. If the vehicle is a gift, this must also be specified, and the relationship between the parties (parent/child, spouse/spouse) must be declared.
Signatures
This must appear at the end and follow a direct statement conveying all parties' agreement to the preceding terms and verifying the information contained in the document under penalty of perjury. It must include the signatures of the buyer, seller and witness beside each of their printed full legal names, as well as the date the bill of sale is being signed.