Search for the document you want to create in the FormSwift Document Library. If you are not certain which document best fits your needs, you can start by filtering by the document category: real estate, business, personal use, or tax forms.
You can also search for a term, such as "employee," within the Document Library, as shown below, and relevant document results—and a description of each—will appear. Press the green "Create Document" next to the document you wish to create.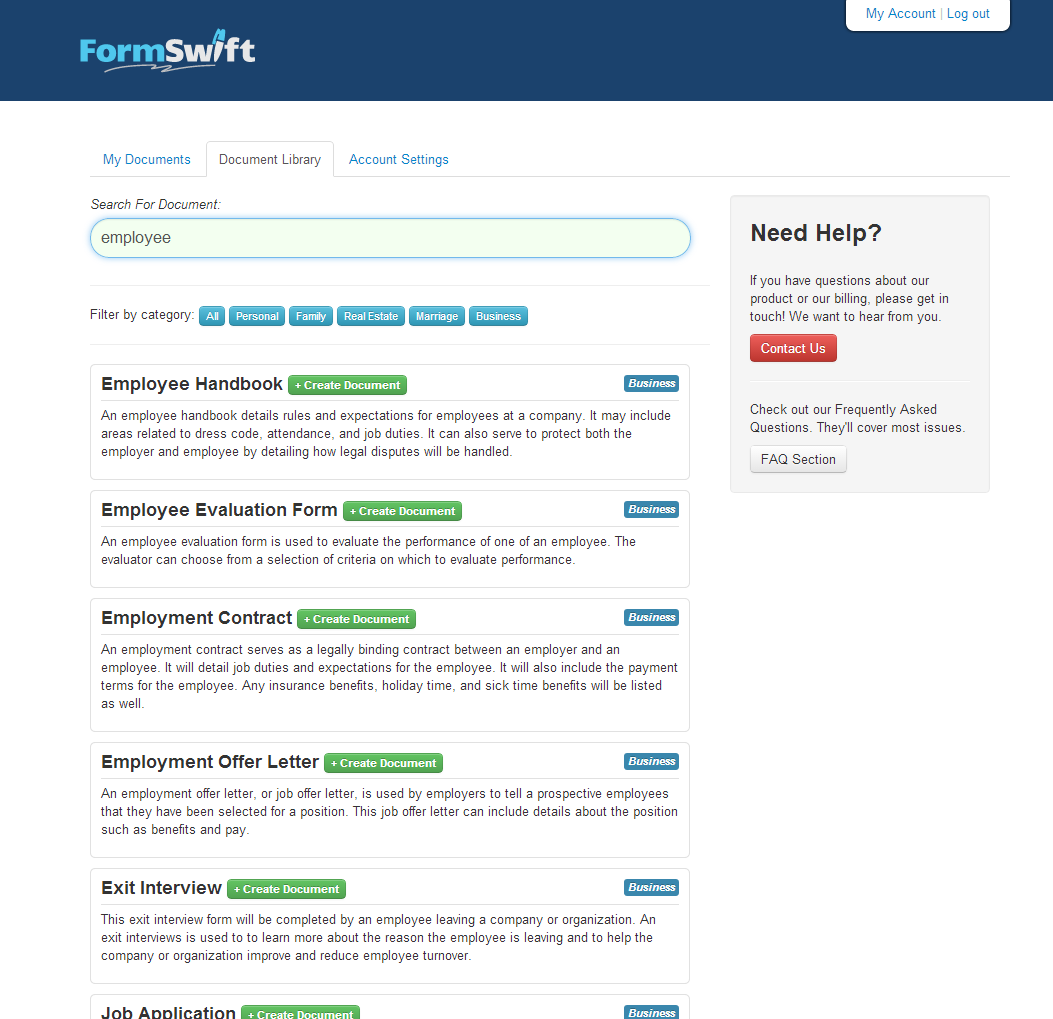 The next step will be to customize your document. We will ask you a series of questions relevant to the document you are creating, as shown below, and your answers will be used to tailor the document to your needs.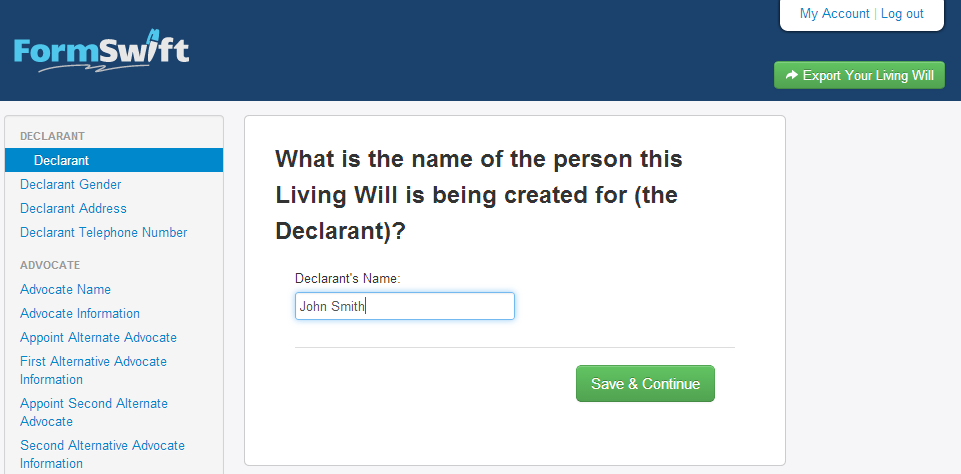 You will be able to review the document after answering all of the questions and make any necessary changes before downloading the completed document (in either PDF or Word format) to your computer by clicking the green "Export" button on the right hand corner of the page. The document will be also automatically saved to your FormSwift account, and you can come back and make edits at any time.
If you are completing a tax or other government form, you will be taking into our powerful online PDF editor, which allows you to easily add text, checkmarks and images anywhere on the document. When you are finished, you will be able to download the form in PDF format by clicking the "Download PDF" button on the top right hand corner of the page. The form will also be automatically saved to your account so that you can return to it and make edits at any time.