Sample Vehicle Bill of Sale with Examples for Each Step
Step 1 - Buyer and Seller Information:
In this section, the form identifies the buyer and seller of the transaction. In this section, provide the date that the vehicle is being transferred. Besides, provide the seller's name and full address. Once this information has been provided, input the buyer's name, and full address.
Next, enter the total price of the vehicle that has been received by the seller.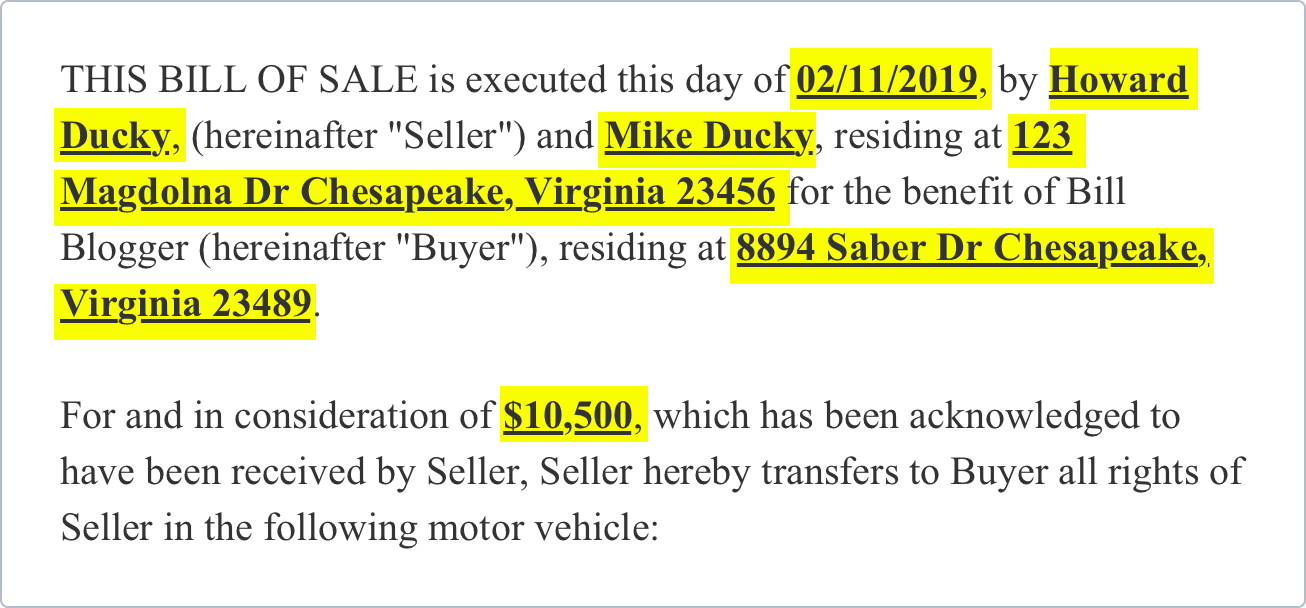 Step 2 - Vehicle Information
Enter the specific information about the vehicle. This includes the vehicle's make, model, year, odometer, body type, VIN (Vehicle Identification Number) Number, and where the vehicle is being sold. Also, provide the form of payment that will be exchanged for the vehicle.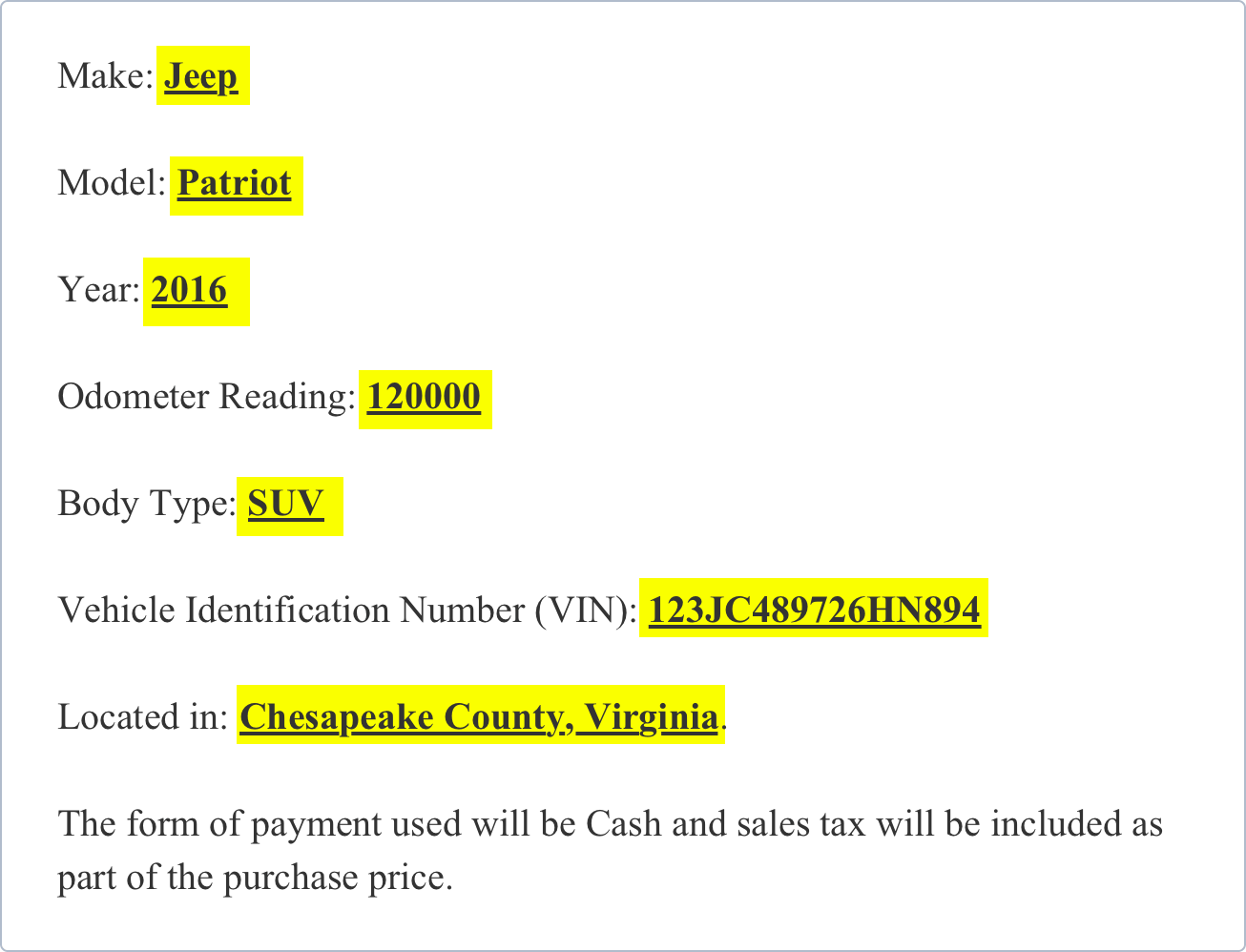 Step 3 - Odometer Statement
Enter the vehicle's odometer reading. This statement certifies that this is the correct mileage of the vehicle to the best of the seller's knowledge and that as far as he or she is aware, no alterations have been performed to the odometer reading.
Also, this section also allows the seller to declare whether or not the vehicle is being sold "As-Is", without any warranties or if the vehicle will come with some sort of warranty. If the vehicle comes with a warranty, the seller may input the Limited Warranty Terms below.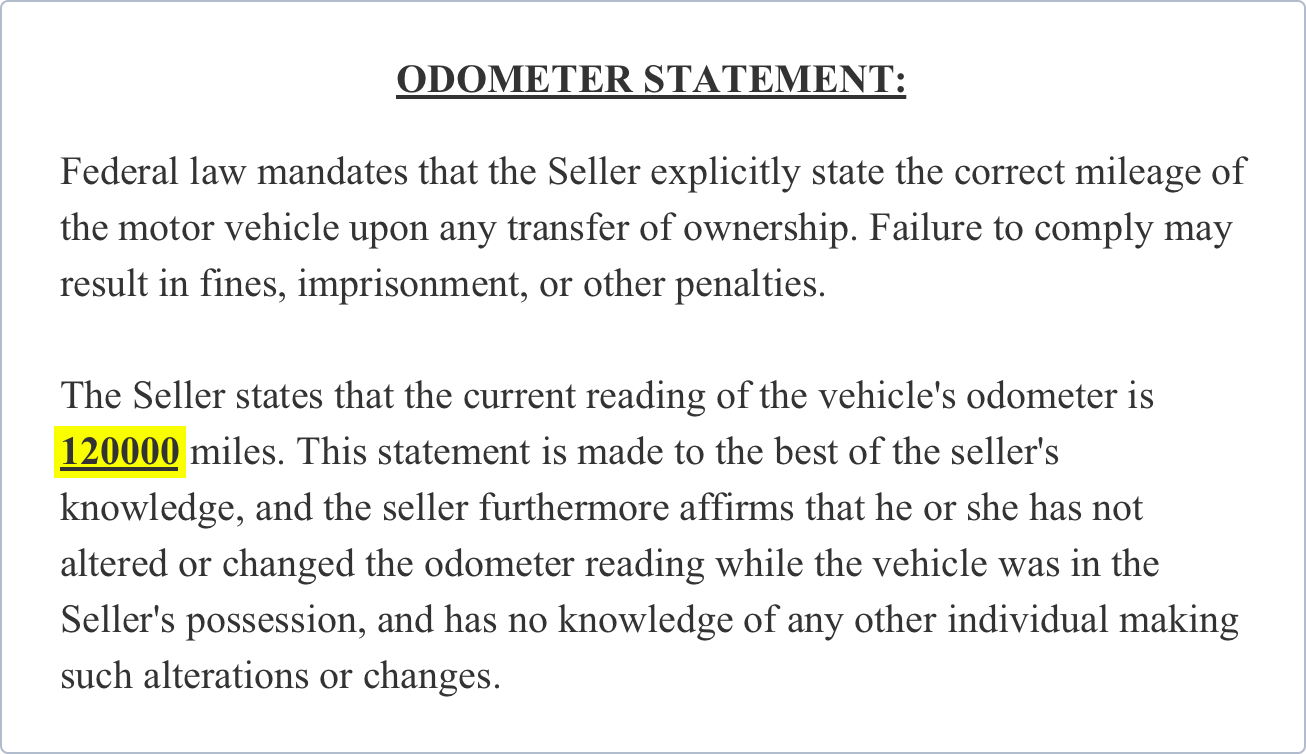 Step 4 - Signatures:
Declare the date that the vehicle transfer is being commenced. Once this date is declared, ensure that both the buyer and the seller sign and date the agreement.
If your state requires a Witness to attest the execution of this agreement, provide the following information of your Witness:
Name

Address

Date

Witness' Signature