Popular Types of Letters of Recommendation:
College Letter of Recommendation: A prospective employer or higher education organization may request a letter of recommendation to learn more about an applicant. A prospective student or employee may also request a letter of recommendation before they start applying so that they will be able to provide these entities with more information right away.

Scholarship Letter of Recommendation: Students will ask professors, former teachers, or volunteer supervisors to write a letter of recommendation to improve his or her chances of receiving a scholarship to pay for educational expenses. 

Job Letter of Recommendation: When applying for employment, it is always beneficial to ask for letters of recommendation from former employers. With a letter of recommendation for a job, a prospective applicant can stand out from the pack. 
Less Popular Types of Letters of Recommendation:
Education Related:

Academic recommendation letters have several distinguishing characteristics:

Specific Focus -- Education related recommendation letters often focus on the particular school the student is applying for, rather than being general or broad. They'll often tie in facts about the school and parlay those into why the student would be a great fit.

Character Focused -- These letters often highlight the student's personality and character, providing specific examples as to why he or she would be a great fit for acceptance into the school or program.

Adherent to Submission Guidelines -- Oftentimes, schools or other educational programs will have submission guidelines that limit the length of a recommendation letter, or perhaps the format in which the letter must be submitted (i.e emailed, physical copy, certain margins, etc..)

Employment Related:

Support -- Employment recommendation letters display overall support of the candidate to a potential employer.

Explanation -- These types of letters also give an explanation of how the candidate came to be at a place where they are applying for this particular position. Is the candidate applying for this position because budget cuts did not allow them to stay at their previous job? Did the person outgrow their position? Employment recommendation letters explain the proverbial question that all employers want to know: "Why us?"

Structure -- Employment recommendation letters are structured, and not "all over the place". They essentially answer general questions that employers want to know when considering new candidates. Those questions include:

"What are the candidate's accomplishments?

"What is this person's commitment to the field?

"What is this person's relationship with his or her colleagues, peers, and superiors?"
What a Letter of Recommendation Should Include & Not Include
A letter of recommendation should include:

A sample letter of recommendation should include information on who the person you're recommending is, what specific skills they possess, and why you are recommending them. In other words, answer the question: "Who is this, and why should we accept them into our company or school?"

A letter of recommendation should not include:

Embellishments. Do not embellish a person's accomplishments, their character, their personality, or anything else in the letter. Colorfully describing a person is acceptable. For example, a colorful description of someone's accomplishments would be:

"Jonathan put all of his efforts into scoring high on his SAT. In addition to hiring a tutor, he dedicated two hours each day after school to study his notes, flashcards, and practice his writing abilities."

An embellishment would be:

Embellishments not only discredit your letter but it also greatly discredits the person you're recommending.
How to Ask for a Letter of Recommendation 
Asking for a letter of recommendation can feel just as awkward and daunting as asking someone for money. Letters of recommendation are not simple tasks that only take a few minutes out of someone's day. You're asking a person to analyze your character, and petition an entity to accept you based on what they know about you in essay form. Nevertheless, there is a graceful and less stressful way to approach the matter, and we have included a guide to help you navigate the process.
Step 1: Who To Ask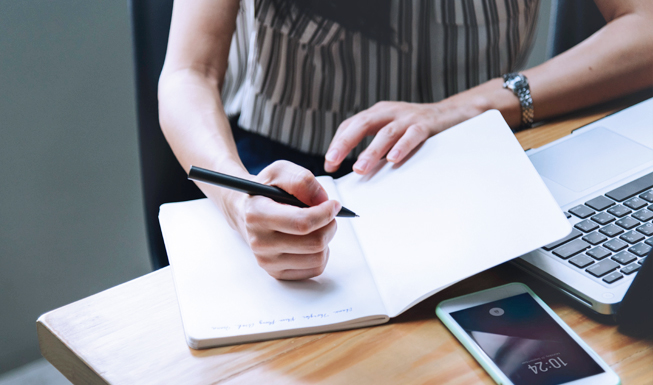 The first question in your quest to receive a great letter of recommendation written on your behalf is who to ask. Since letters of recommendation are used for a variety of topics refer to the list below to see who you should approach depending on your situation.
A high school student applying to college or a scholarship 
Choose a teacher that you have a good relationship with, and approach them about writing a college recommendation letter for you. This person should be a teacher who you've known for a long period--preferably one who has taught you before and knows your character.
A college student applying for grad school 
Just like a student would in high school, choose a professor that you've had a lot of interaction with that knows you and has come to know your character. Some college classes can be quite large and some professors may have well over a thousand students in one semester, so be sure that you choose a professor that you've had enough interaction with that can effectively write a letter of recommendation. 
Applying for a new job or new field with no related work experience
Ask a friend or an extended family member to write a letter of recommendation for you (sometimes known as a job recommendation letter). Generally, listing parents or immediate family members as references are generally discredited unless you've directly worked under them in business, and even then, recommendations and references still don't hold much weight because parents and siblings will almost always give positive recommendations, while employers are looking for a more honest, and less biased analysis of your character.
Applying for a job with related work experience
Approach one of your previous supervisors who knows your work ethic and your character, preferably a previous supervisor you have a good relationship with who will write an honest (and positive) letter of recommendation. If a previous supervisor is not ideal, approach a previous or current coworker that you've had a good relationship with and who knows your character.
Step 2: How To Ask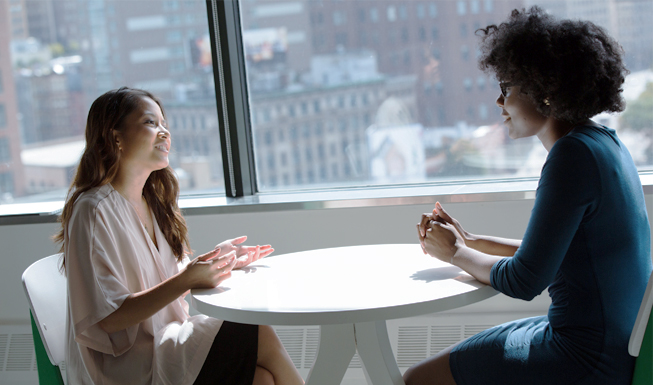 Now that you know who to approach, the next thing to tackle is how. Asking someone to write a personal letter, such as a letter of recommendation for you, can be awkward. On one hand, you want to approach the person with a no-pressure pitch. At the same time, you need the letter by a certain time because you need it to apply for jobs, scholarships, and colleges. Here are a few tips to help ease approaching your peers, supervisors, or professors:
Approach the person: Asking a person face to face is much better, and much more personal than asking them via email or text message. Additionally, since emails and text messages are less personal, it is easier to disregard them or push them off. Approaching the person you have in mind and speaking with them face to face is much more compelling.

Explain your situation: This step may require some preparation. You want to start by explaining what you're doing, and why you would appreciate a letter of recommendation from them. Be sure to mention how much the letter would help you, and what it would mean to you if they would write a letter of recommendation for you. Also, try not to sound too desperate or pushy. Instead, try to be gentle with your approach, while letting the person know when you would need the letter completed.

Express gratitude: Always remember to thank the person and tell them how much you'd appreciate them writing this letter to you. However, try not to give them the impression that you fully expect them to write this letter to you. They may later change their mind, or their schedule may not allow them to write a letter of recommendation for you. Thanking the person in advance in the expectation that they will complete the letter puts pressure on them.
When to reject a letter request 
If someone approaches you and asks you for a letter of recommendation, there may be instances where your schedule does not allow you the time to craft one, or you simply don't want to write one. These reasons are left to your discretion, however, here are two definite situations when you should always reject a letter request. 
If you don't know the person that well.

If you don't know a person that well, you make attempting to write a compelling letter extremely difficult on yourself. If you don't know a person very well and you attempt to embellish their strengths or personality traits, you may end up doing more harm than good. Your letter may end up painting an entirely different picture of the actual person you're writing about.

If highlighting their strengths is a challenge

If you're tempted to write a negative recommendation because the person who has requested a recommendation has been quite troublesome or has floated under the radar the entire time you've known them, it's always a good idea to reject their request for a recommendation letter and let someone else, who can better highlight their strengths, complete a letter for them.
How to reject a request 
One great way to reject a letter request is to simply apologize, and say that you are too busy to write an adequate letter of recommendation for them or the quality of the letter that they deserve. However, you may also flat out say "no". How you reject someone is left entirely to your discretion.
A Sample Letter of Recommendation with Examples For Each Step
Writing a letter of recommendation can seem like a daunting task. Sometimes the hardest part about writing a letter such as this is getting started. Once you finally get off to a good start you may struggle on how to properly organize and structure the document. Here is a step by step guide to help you do so:
Start with a personal greeting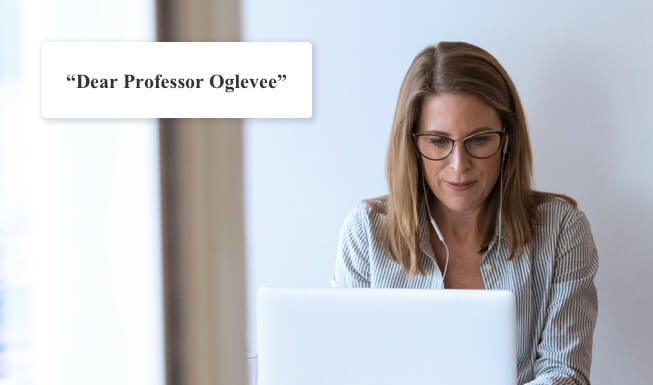 You never want to start a letter like this with "To whom it may concern." Instead, you want to include the person's name and title. Such as: "Dear Professor Oglevee" or if you are addressing a group of people or an unnamed person, use their title or the name of the group. "Dear Dean of Admissions" or "Dear Board of Directors."
Gracefully yet glamorously recommend the candidate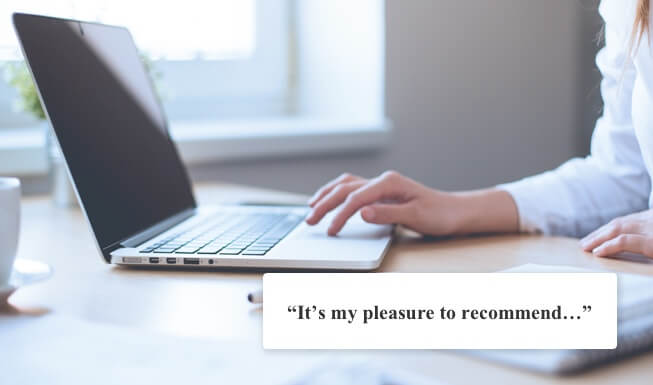 Try to avoid simple phrases like, "I'm a friend of…" and "I'm writing on behalf of..". Instead, use phrases like: "It's my pleasure to recommend" or "It's an honor for me to introduce…"
Describe your relationship with the person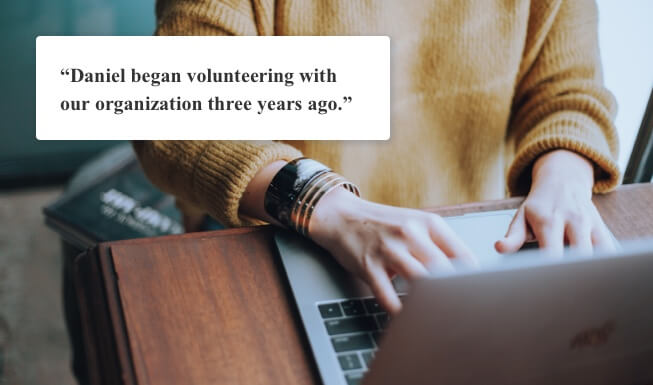 This is where you go into detail about how you've come to know the person you're recommending. Describe how you came to know each other, and other things like the length and aspect of your relationship.
Color the applicant with praise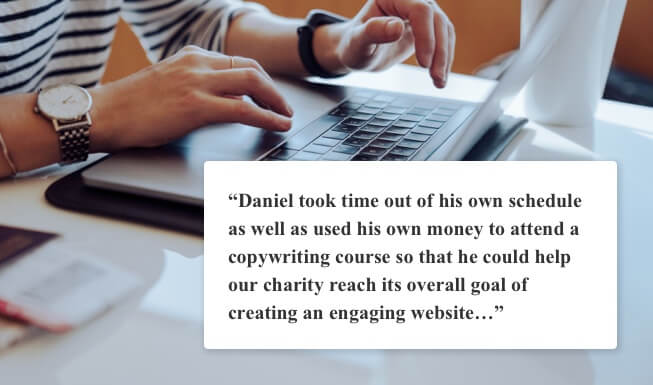 Avoid going overboard. You want the letter to be honest, but also colorful. Paint the person's character, highlighting their key strengths, personal qualities, and academic, or leadership abilities.
Explain why the person is transitioning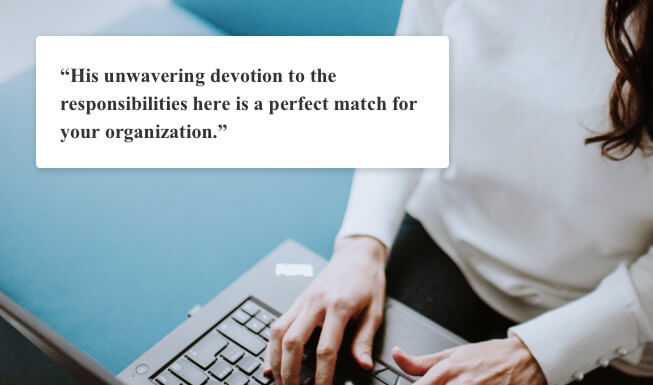 Give a brief description of why the person wishes to be with this school, place of employment, or receive this scholarship.
Encourage the entity to accept the applicant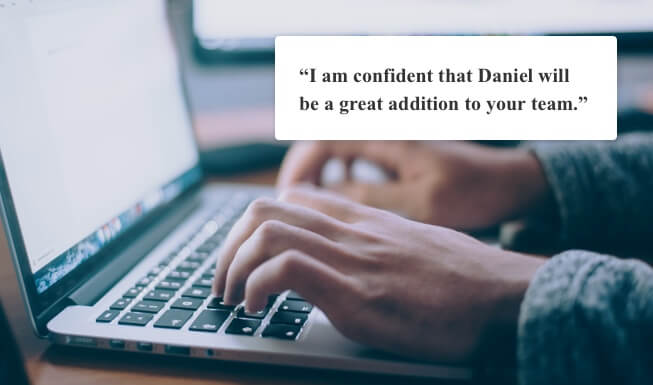 This doesn't have to be a statement where you're begging and pleading for them to accept the person you're recommending. This can be as simple as a sentence like "I am confident that ….. will be a great addition to your school/team/program."
Sign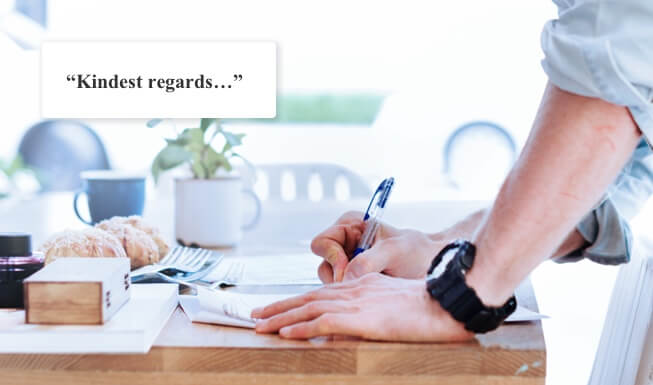 Before you sign your name at the bottom of the page, be sure to include some closing remarks before kindly giving your regards and ending the letter.
Steps to take before writing a letter of recommendation 
Before you begin writing a recommendation letter for someone, there are a few steps you may want to take so you can write the best, well-informed letter that will accurately highlight the person and their accomplishments. Here are a few helpful tips to follow before you begin writing.
Gather information from the applicant: Gather helpful information from the applicant, such as their resume, cover letter, and list of aspirations that may help you write a better letter.

Do your research: Research the school, company, or scholarship that the person is applying for and try to weave in your letter how your friend, colleague, or acquaintance would fit perfectly with them.

Consider the Tone: Keep in mind the type of letter that you are writing, and who you are writing the letter to. A letter of recommendation to a laid-back tech start-up company will have a very different tone than that to an Ivy-league graduate school.
Email Letter of Recommendation 
When emailing a letter of recommendation, you essentially follow the same steps that you would with a physical letter of recommendation; still including the same components, and conducting the same research. One main difference is that since this is a digital correspondence, you do not need to include your contact information at the heading of the letter. Instead, include that information at the bottom, underneath your name. See the example below:
Kindest Regards/Sincerely/Best Regards,

Your first and last name

Your job title (about the person)

Your email

Your phone number

Your company

Your address
Additionally, in the subject line of the email, simply type "Recommendation" and the applicant's name. Ex. "Recommendation -- Applicants Name"
Letter of Recommendation Examples
Below are a few additional resources that provide sample recommendation letters, as well as a letter of recommendation templates to further guide you toward writing a strong recommendation letter.