5 Easy Steps to Create a Power of Attorney
A power of attorney is an important legal document that appoints someone to make decisions your behalf. When you make your own power of attorney, it must comply with the laws in your state. However, that doesn't mean that it's a difficult process. Follow these easy 5 steps to create your own power of attorney.
Step One: Think about Your Needs So You Choose the Right Document
First, review the different types of power of attorney documents available. Some are revocable and some aren't. Also, think about your actual needs. Do you need someone to make medical decisions? Do you need someone to handle your personal affairs, such as paying your monthly expenses? Do you want or need someone to buy or sell property or make business decisions? You can even list out exactly what your agent can and cannot do.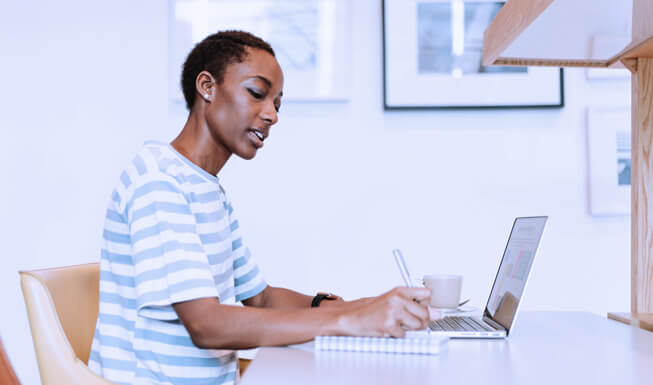 Step Two: Choose Your Agent
Depending on the state you live in, your agent may be referred to as an attorney-in-fact. This person will receive legal authority to make decisions on your behalf as outlined within the POA. Make sure that you choose someone who is trustworthy and responsible. This needs to be someone you know will make decisions in your best interest and who won't abuse their power.
You may also list a secondary agent. This person will assume the position if your first agent cannot or will not take on the responsibility.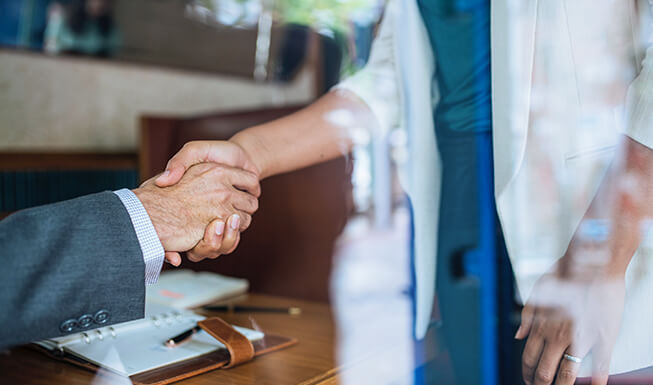 Step 3: Fill Out the Document
Now that you have your needs in mind and you've chosen at least one person who will act as your agent when the time comes, it's time to complete the document. This is quite easy to do, but it's important that you use one that is written to comply with the rules in your state. Then, edit the document by filling in the blanks. You'll need to use your own personal information as well as personal information of your agent. Within the document, you will likely be referred to as the Principal.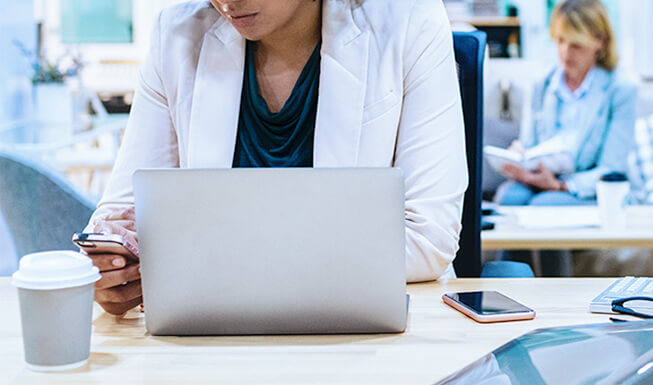 Step 4: Signing the Document
Properly signing the document is how it becomes a legally binding instrument. Depending on the state you live in, you may need to sign it in front of two witnesses and a notary. It's also likely that your witnesses cannot be named as your agent. Keep the original and also make copies. Many institutions will not accept a photocopied version.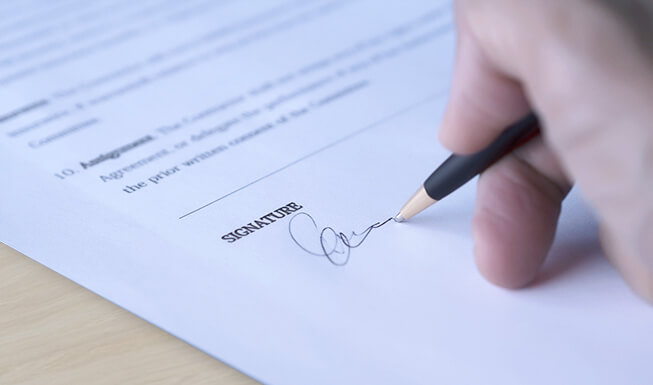 Step 5: Keep the Document in a Safe Place
Since there are organizations and institutions that will not accept a photocopy, make sure that you keep the original document in a safe place. Make sure that your agent knows where the original may be found.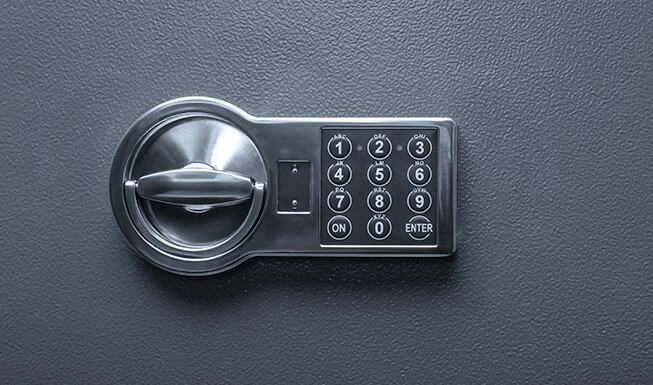 What's the Difference Between a General Power of Attorney and a Durable Power of Attorney?
With a general power of attorney, the powers granted to the agent end if you become incapacitated or if you die. A durable power of attorney is a document that allows the agent to retain their power even if you are incapacitated. A durable power of attorney can be extremely valuable if your agent has the ability to make medical decisions on your behalf or if that same person is named as your agent in a living will.
What Is the Procedure for Signing a Power of Attorney?
The procedure and requirements for signing a power of attorney varies slightly in every state. Generally, your named agent must be at least 18 years old. Your agent may not act as a witness during the signing process. In most states, there's a requirement for the signature of the Principal (you) to be witnessed. The most common witness requirement is two witnesses. Some states require that the document be signed in front of a notary.
FAQs
Why Should You Use a Power of Attorney?
Sometimes, a person may need a legal guardian or a conservator. The purpose of a legal guardian or a conservator is to protect those who cannot make their own decisions. It could be because they have a mental illness, a developmental delay, the inability to communicate due to a medical condition (such as a stroke), or because of an issue such as dementia that often comes with an advanced age. While guardianship is usually given to a family member or friend, if one isn't available, the court can appoint a total stranger to make those decisions.
There are horror stories of elderly and disabled people being taken advantage of and physically and financially abused. Completing a power of attorney to handle your medical decisions and your financial and personal decisions before the likelihood that you need a guardian can help prevent this sort of abuse.
With a power of attorney, you can elect someone that you know (and trust) to make financial, personal, and medical decisions on your behalf. You can choose to make your power of attorney durable so that it will still remain active if you become unable to make your own decisions.
When Should You Use a Power of Attorney?
However, because your needs will change over time, it's important to keep both your personal and medical power of attorneys up to date. Once it is signed, you can keep both a hard copy in your home and store a copy online.
Remember that these documents are important because it means that the court doesn't have to make these difficult and often sensitive decisions for you. While the courts mean well, their time is limited and there's always a chance that your wishes will not be honored if they're not written down in a formal and legal matter.
Also, keep in mind that a power of attorney is a private process. It's between you, the agent, a couple of witnesses (most likely), a notary (in most states), and maybe an attorney. It's not put on file with the court (although you and your agent should have copies). Yet, it is still private because it remains within your inner circle. With a guardianship or a conservatorship, you're dealing with a public record that is created by the court. This means that anyone can go to the court and pull copies of the documents because they are considered public record. If you value your privacy, you may consider power of attorney documents for personal, financial, and medical elections instead of allowing the court to make those decisions on your behalf.
How to Deal with Potential Consequences Ahead of Time?
There are many elements you should consider when it comes to drafting your power of attorney, and it's important that you think about those things because it helps you minimize complications later in your life, especially if something unfortunate were to happen to you. We've highlighted:
The importance of ensuring that you thoroughly understand a power of attorney
What your agent has permission to do
When they can do it
The time period they can perform their duties
Whether the document is durable
Your wishes as they relate to your medical care
The importance of choosing an agent or attorney-in-fact who will keep your best interest at the top of their mind
Something else you must do is to reassess your power of attorney on a regular basis. People get married. They get divorced. They change their names. They change their minds. They move away. There are lots of things that can happen that could cause a complication in the future when the power of attorney is actually needed. For instance, if you name your adult child as your agent and you use their first and last name, although they go by their middle name, they may not be able to act as your representative and access your accounts if their identification lists their middle name as their main name. So, make sure that you word your power of attorney in a way that will help your agent take action on your behalf.
For instance, if you name John Edward Doe as your agent, but he goes by Eddie Doe, then you'd want to word it as "John Edward Doe AKA Eddie Doe" or in some other comparable way. This doesn't just make it easier for your power of attorney to access your accounts (or accountant if you have one), but it also cuts down on a potentially lengthy and expensive court case.
If you are a person of substantial means, make sure that your agent knows where all of your money is kept. Although you will certainly need to have the utmost trust in your agent, it also ensures that the care you need, be it medical, legal, or some other form of help can be paid for from your accounts with ease.
What is the Importance of a POA for Personal and Business Reasons?
There are a number of reasons why it may be beneficial for a caregiver to have the legal authority to handle financial, personal, and business affairs of an elderly loved one. Certain physical ailments can make it difficult to go to the bank, write out checks, or even see a computer screen to pay bills online. Hearing loss can also make it difficult to pay bills over the phone.
Much like a medical power of attorney, a general or durable power of attorney shouldn't be entered into without the principal understanding of exactly what it is that they're doing. The principal must have the legal capacity to consent, and should also clearly understand what the agent can and cannot do. For instance, the agent may have permission to pay bills online, write out checks to pay bills, and even to do the necessary shopping. Business decisions may also be delegated. However, agents may also be given the legal ability to buy and sell personal property or real estate on behalf of the principal. This is why it is so important for the principal to understand what the agents can and cannot do on their behalf.
Common powers given to an agent include:
Financial power --The ability to make decisions involving money

Give money as a gift

Buy and sell real estate or vehicles

Pay monthly expenses
Because of the amount of power that can be given, it is important that principals understand and really know who they're signing this power over to and they should never sign out of distress. Not everyone is honest and will act in the best interest of the principal once they have legal access to make these financial decisions. It can sometimes result in abuse or neglect. If you suspect abuse or neglect by someone who holds a power of attorney as a caregiver, contact adult protective services in your area.
What is the Importance of a Medical POA?
As a caregiver, you may be taking care of someone who has an illness that will get worse over time. With a medical power of attorney, you'll have the ability to make medical decisions on behalf of your loved one. A medical power of attorney is very helpful even if your loved one is in the beginning stages of a debilitating physical or mental illness. This important document gives you the ability to make appointments on their behalf.
Keep in mind, though, that a medical power of attorney must be entered into while the principal is in the proper state of mind. They must be able to understand what they're signing and how it affects them.
If you are considering naming an agent to make medical decisions for you, make sure that it is someone you implicitly trust. This person will have the power to make treatment decisions on your behalf. This also includes end-of-life decisions. You should also consider completing an advanced healthcare directive to express your wishes to your medical care team.
How to Use a POA as a Caregiver?
If you're a caregiver for an elderly parent or other loved one, you should understand how a power of attorney works. You should also understand that if your elderly loved one asks you to get involved in a power of attorney, there are some things that you need to know:
Your loved one needs to have the mental capacity to understand the power that they're giving you.
Your loved one may need more than one type of power of attorney.
If your loved one wants you to have the ability to continue to take care of their affairs if they are physically or mentally unable to make those decisions, you need to discuss the importance of using a durable power of attorney.
Understand that regardless of which power of attorney you have (or even if you have one for personal and business affairs and one for medical decisions) that those will expire when the principal dies. You will not necessarily be the one in charge of their estate (unless they've named you as the administrator in their will or other estate documents).
What is the role of a POA in Immigration?
There's a lot of attention given to immigration right now. Parents who came to the United States either illegally or overstayed their visas and gave birth to children while still in the U.S may be in danger of being deported. Because of this, many parents concerned with deportation have turned to power of attorney documents to give a trusted friend and citizen the permission they need to take care of their children.
In the case of a parent worried about deportation, a power of attorney can be drawn up to give a trusted friend or family member the legal authority to make school, medical, and other important decisions on behalf of their children.
Some parents worry that signing a power of attorney giving someone else the ability to make decisions for their children will strip them of their rights of a parent. Keep in mind that power of attorneys can be written with a trigger that puts the authority into motion. Yet, because a power of attorney is a legal document, someone who may want to use it to ensure that their children are taken care of should understand what they're signing and should seek out qualified legal advice to make the best decision for them and their children.
One of the highlights of choosing a power of attorney over legal guardianship is that parents signing a power of attorney do not have to appear in court.
What are the Components of a Power of Attorney Form?
No one likes planning for worst-case scenarios, but it's a worthwhile task. As mentioned above, power of attorney is a form that passes the power to make life-changing decisions from you to another individual. It's a way of estate planning that prepares for disasters such as extreme illness, traumatic or fatal accidents and psychological instability caused by age or mental illness. The content of a POA form varies wildly from situation to situation. See below for a breakdown of the components of the main types of forms.